G'day! I'm Annalise and I'm an Australian and a phone sex operator… among other things.
I'll admit it, I'm new to this business. I only started working full time as a phone sex operator in April of 2012. I do have a long history of dealing with human sexuality – I chose every subject I could take in college on human sexuality, gender studies and disabilities. I have a bachelors degree as well as being a licensed therapist in Australia. I have worked extensively in the area of sexuality, in clinics and with my own consulting business, and I have traveled the world to study and explore sexuality in different cultures.
How I became a PSO:
I learned about phone sex from a friend in Australia about eight years ago. She loved doing it and introduced me to her friends who also did it. So I thought I'd give it a go:
I lasted through 24 hours and my first 3 phone calls. Every call when something like this:
Me: hello.
He: hello.
(long silence)
He: so what do you want to talk about?
(long silence)
Me: Um, didn't you call me?
Okay, so I never said that last line. But I definitely decided that phone sex was not for me at that point in my life. Instead I continued studying sex (and of course enjoying it on a personal level) for the next eight years.
Then in March of this year I was about to start college here in the US to get my Masters degree and become qualified as a sex therapist over here as well. I was looking for work that I could do while studying, and I woke up in the middle of the night thinking "What if I give this another go?"
So I did. This time I had plenty to talk about, having filled my life with talking about sex and sexuality for most of the last decade. I even set myself up as a Phone Sex Therapist. It was a genius idea – I am loving being able to do therapy, phone sex, or even a mix of both!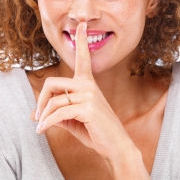 Things that I love about being a phone sex operator (or phone actress if you want to be more politically correct, I don't really care):
•Just being able to listen to the hidden desires of callers is a thrill.
•I love being able to use my creativity and my intelligence to create fantasies. My counseling background enables me to create an open and non-judgemental environment in which callers can feel comfortable with expressing their deepest desires. As a therapist I am also more able to get into the mind of my caller, which is very exciting.
•Ditto for helping callers feel heard about their issues, and adding some creative problem-solving to the mix.
•Serving client needs – helping people to gain satisfaction and sexual happiness in their real lives.
•Filling my own sexual needs. Although I am polyamorous and have several love and sex interests in my life already, I'm always open for new sexual or intimate fun!
•Expanding my repertoire of fantasy material. I have often called myself the fetishists fetishist. I love different fetishes and fantasies and I discover more all the time.
So… yes. I often have thoughts and fantasies that I'd like to blog, or answers to questions that callers have asked me during the day. I hope you enjoy following me!
And hey, if you want to give me a call – there's a standing offer of three free minutes for the first call to me. I'm also a little inclined to hand out a free minute or three to exceptional comments here.
If you are already a NiteFlirt customer and haven't called me before, just drop me a message or add me to your favorites and I'll send you three free minutes! Or just call me, and if you ask I'll send you three free minutes for your second call!